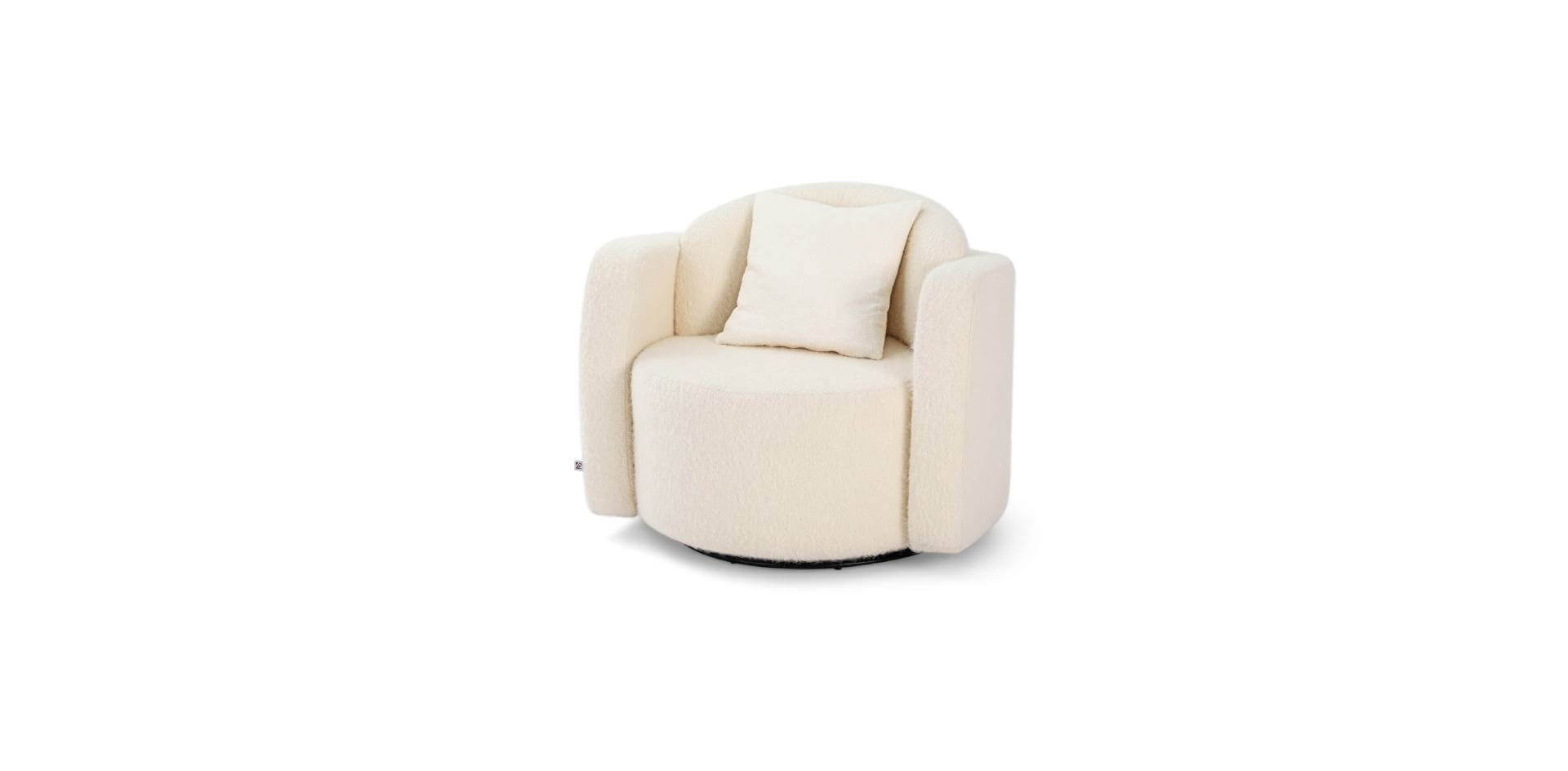 NATURE CREATES THINGS OF BEAUTY
SUNSET ARMCHAIR
The ergonomic design in a beautiful setting guarantees comfort. You can feel like you are having a moment of relaxation in a forest glade, bathed in the light of the setting sun.
The furniture and pillow fillings are perfect for people with allergies who do not want to give up natural comfort.
The stable structure is set on a 360° swivel base discreetly integrated into the furniture. The entire set is topped off with a comfortable cushion made of high-quality materials.
Natural fabrics from the French company Pierre Frey and fillings made of non-allergenic imitation feathers remain in a muted colour palette of pastels or greys.
Type:
swivel armchair
Construction:
solid wood, plywood
Seat:
highly elastic
polyurethane foam,
elastic belt,
zig zag spring
Backrest:
highly elastic
polyurethane foam
Cushion:
silicone down
Base:
metal,
360 degrees
rotatable