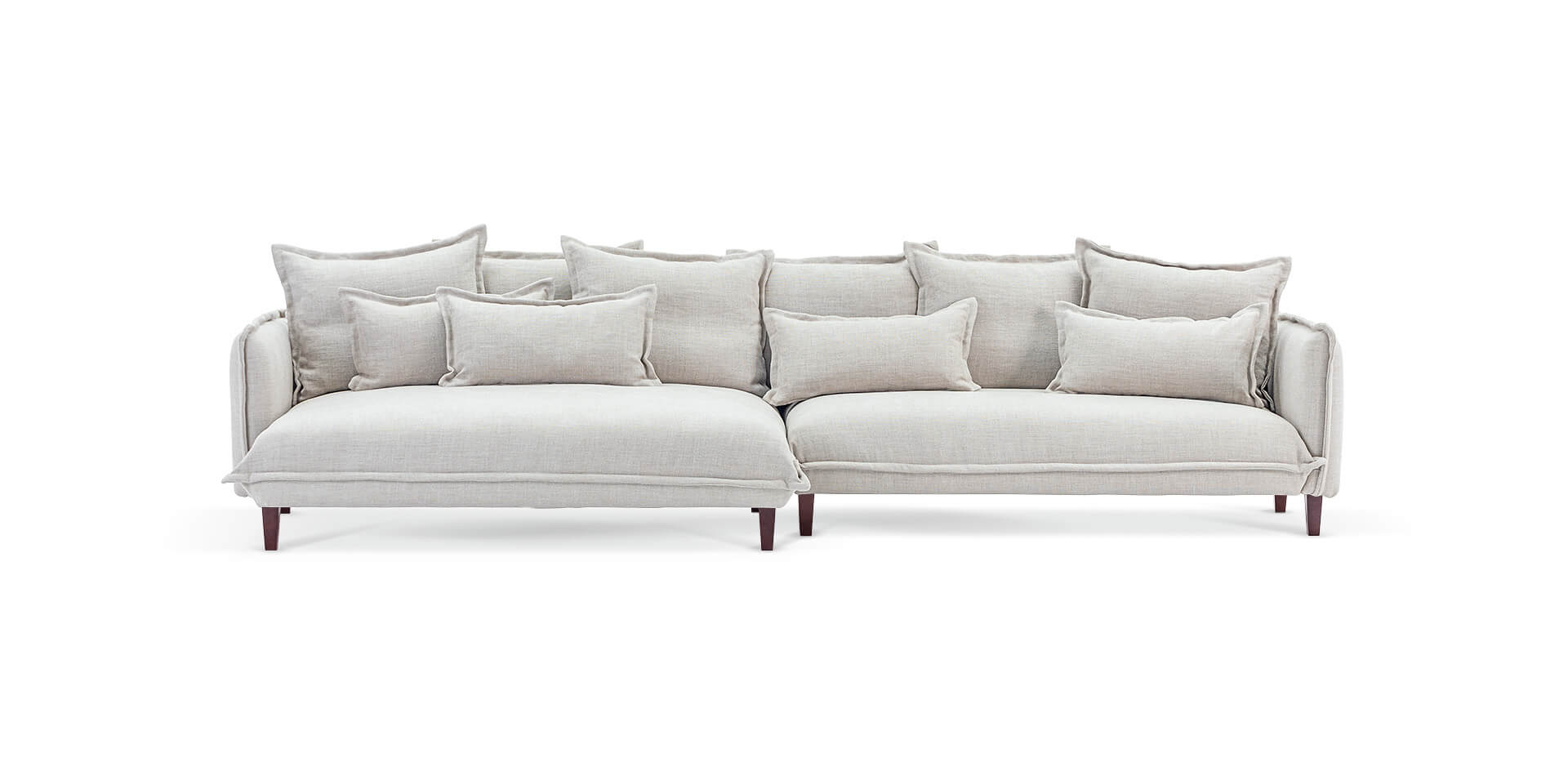 NATURE SHAPES OUR SENSITIVITY
CONE SOFA
Do you remember that feeling when you step on forest undergrowth? Especially where it is overgrown with moss, it bends underfoot like a great springy and natural cushion.
In the case of the Cones sofa, we were inspired by nature. This piece of furniture is a tribute to its charms and a nod to lovers of subtle forms of natural comfort. The slightly asymmetrical composition of the modular sofa enhances the promise of pleasurable rest with its size and unique character.
A cushion set completes the seat and the backrest filled with silicone down and polyurethane foam. They can be arranged in any configuration to enhance the feeling of comfort according to your needs.
Exuding a comfortable form, the sofa on a wooden oak frame will be an impressive addition to any practically and elegantly furnished living room.
Type:
module sofa
Seat:
zig zag springs,
polyurethane high
resilience foam core with
a cushion made from
a blend of silicone down
and polyurethane foam
Construction:
solid wood, plywood
Backrest:
cushions with a blend
of silicone down and
polyurethane foam
Feet:
oak wood frame