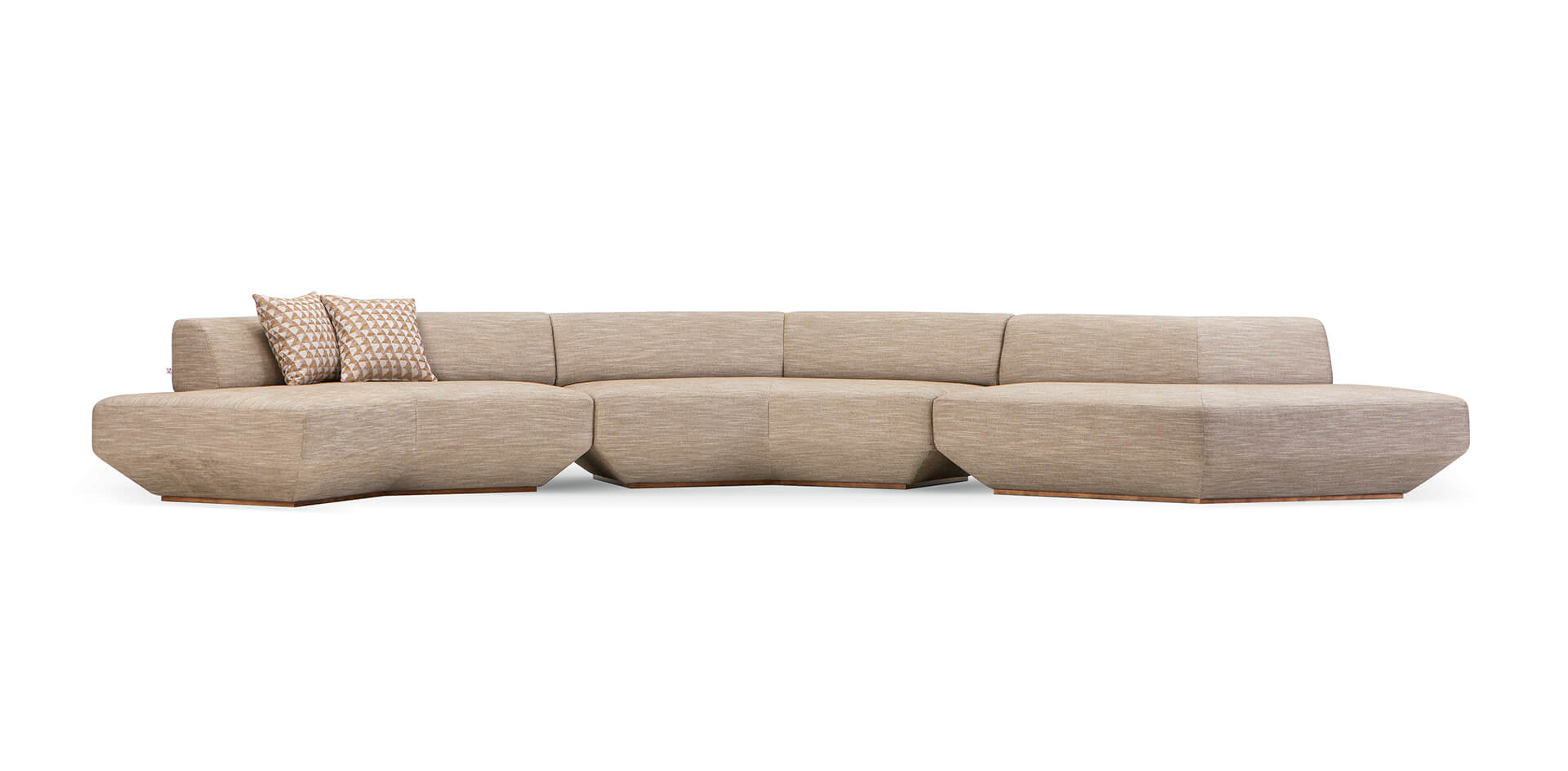 NATURE SHARES ITS TREASURES WITH US
GLADE SOFA
Our company's brand is inseparably linked to the colour of the Warmia and Masuria region. The power and beauty of the immaculate nature here are a source of constant inspiration for us.
We try to replicate this natural setting when designing each of our furniture pieces. With the Glade sofa, our idea was to let your imagination take you to a vast glade. A place bathed in summer sunshine and filled with the soothing accompaniment of the sounds of nature.
The comfortable seat is set on a stable wooden frame. You can complement the large usable area with comfortable fillings by adding a set of cushions, balls and rollers. The specially selected upholstery fabric is not only beautiful, but also has a number of functional advantages, such as a 'zero spot' system that tames liquid stains and stubborn dirt.
The dignified and classic elegance will enhance the aesthetics of your living room. And beauty and comfort make the perfect combination with your natural needs.
Type:
module sofa
Construction:
solid wood, plywood
Seat:
zig zag springs,
high resilience
polyurethane foam
Backrest:
highly elastic
polyurethane foam
Cushion:
silicone down and
polyurethane foam blend
Feet:
oak wood frame