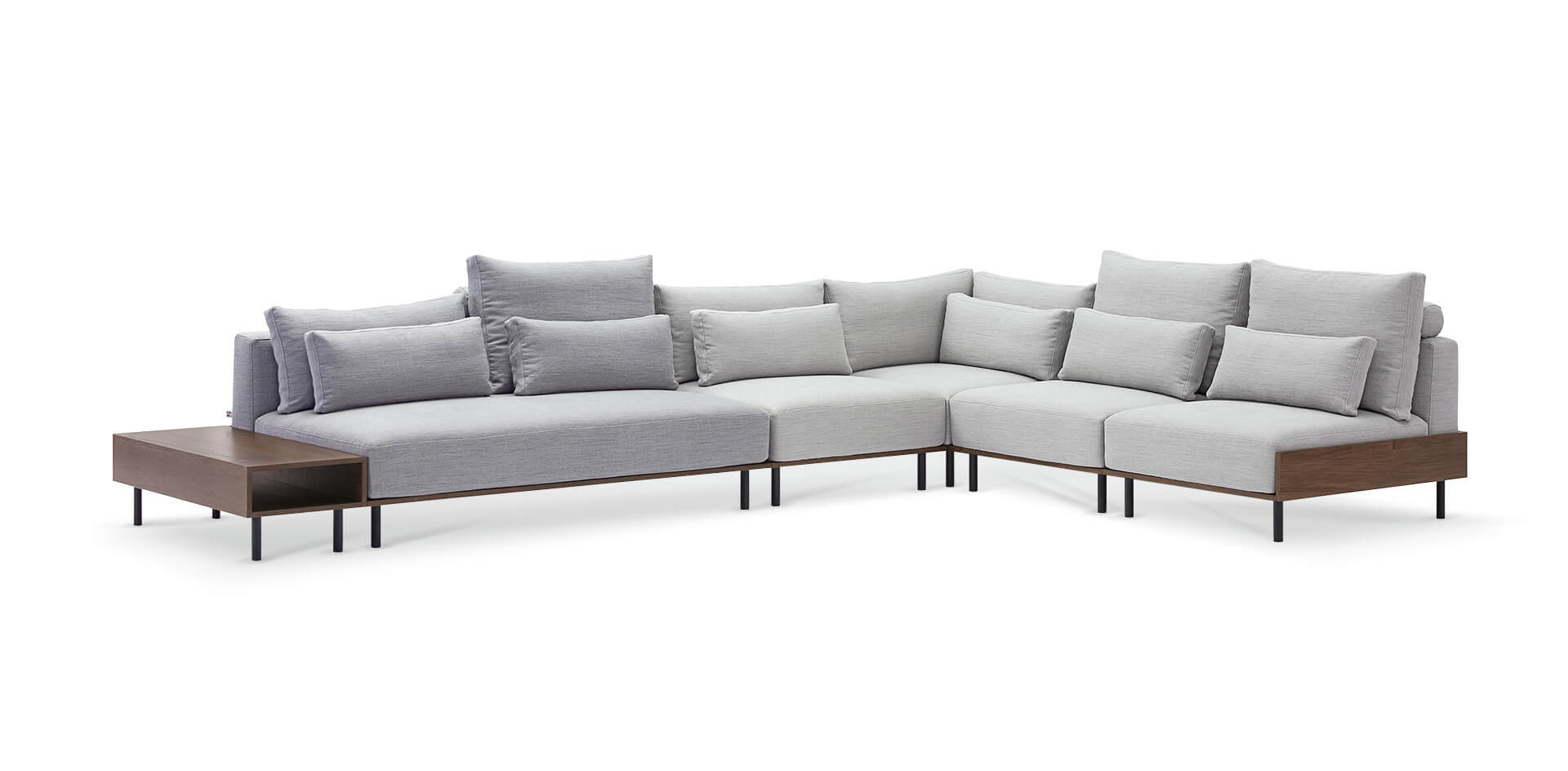 NATURE IMPRESSES WITH ITS DELICACY
BIRDIE SOFA
Dignified dominance is the most apt description of the BIRDIE sofa. The symmetry of the furniture's body – which is effectively broken up – evokes associations with the outstretched wings of a bird.
For the best comfort, the seat is fitted with zig zag spring and highly elastic polyurethane foam. A backrest made of cushions of different sizes and headrests gives the sofa a modern and luxurious character.
The cushions are filled with allergy-friendly silicone with the properties of natural feathers and cut polyurethane foam. The unit is set on lacquered steel legs. In addition, the sofa has a comfortable and practical wooden table (oak veneer).
The modular design of the BIRDIE sofa will add character to any space, defining the point at which it is positioned as a focal point exuding elegance.
Type:
module sofa
Construction:
solid wood, plywood
Seat:
highly elastic
polyurethane foam,
zig zag springs
Cushion:
silicone down
and polyurethane
foam blend
Backrest:
highly elastic
polyurethane foam
Base:
lacquered steel
Covers:
removable covers for
the backrest cushions
Decorative body:
oak veneer
Table: oak veneer