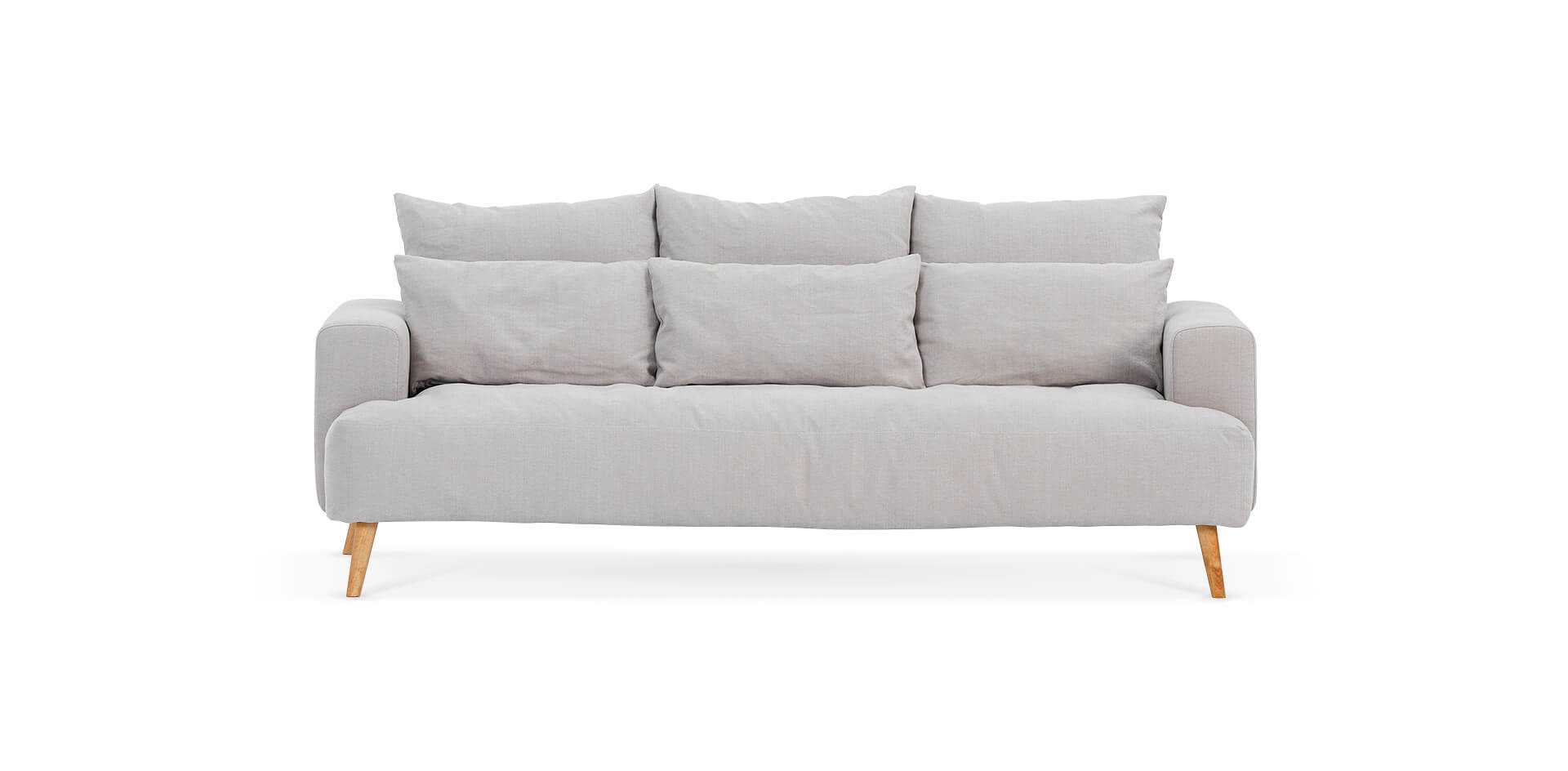 NATURE PROVIDES LIFE-GIVING POWER
FORETOP SOFA
The stork announces spring and optimism. It is therefore no coincidence that this proposal is inspired by the slender silhouette of one of the most charming symbols of Mazury.
Standing on the verge of classic minimalism, the design of the frame in combination with the large-size cushions pleases the senses with its harmony. The furniture's eclectic composition is completed by the avant-garde tilted wooden legs. This makes it a graceful and indispensable part of a comfortable living room.
Feel the joy at the thought of getting comfortable on the FORETOP sofa and forget the hardships of the day.
Type:
three-seater sofa
Construction:
solid wood, plywood
Seat:
zig zag spring,
polyurethane
high resilience
foam core with
a cushion made
from a blend
of silicone down and
polyurethane foam
Backrest:
highly elastic foam
Cushion:
silicone down
and polyurethane
foam blend
Base:
beechwood
Covers:
removable covers for
the backrest cushions